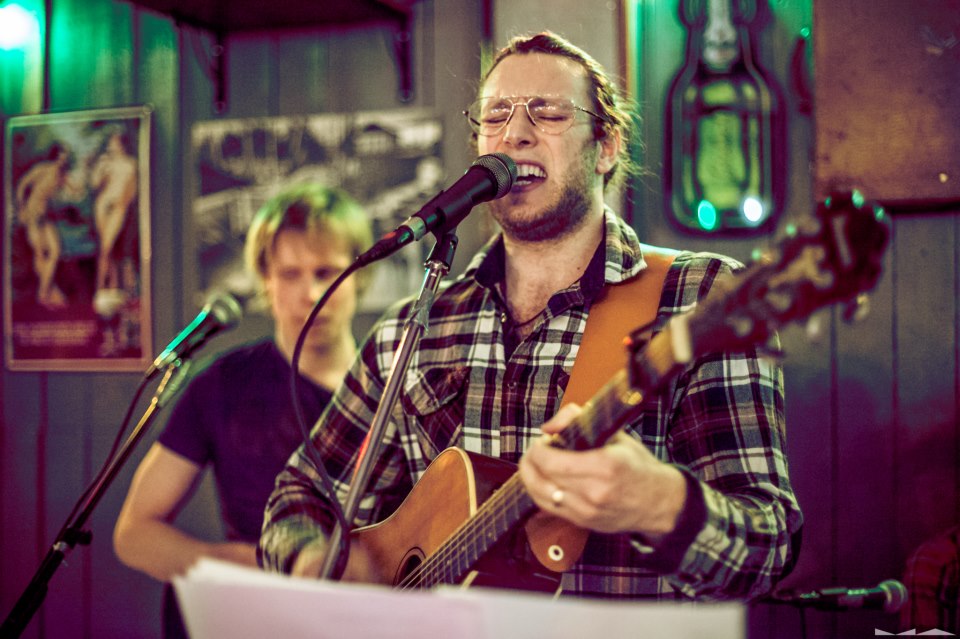 Bandet består av:
David Kaye - sång, gitarr
Patrik Tammelin - gitarr
Robin Fransson - bas
Peter Lange - trummor
I juli 2018 släppte bandet albumet "New Beginning/Eternal Night" och sex singlar från albumet. Skivan är mixad och mastrad av Henrik Alsér.
Varje låt har en unik målning som är gjord av Ashley Julien.
Beskrivning:
David Kaye's lyricism gravitates towards the dismal and comfortless elements of what it is to be, towards stormy seas and dark woods, laying bare regret and longing and shame and fear in all their human nakedness, the chartered yet unanswered. Not one word is halfhazardly incorporated. But lyrics only reflect the story a composition is already telling - music speaks and the attentive listener has only to pen the words as they can voicelessly be heard.

And the music is compact - decisive beats, beautiful melodies - it's a force driving forward with incredible intent, fuelled by the moments intensity. Rooted in soul and folk, it's rock with any and every element that completes it.

With an unfailing attention to detail, lyrically and musically, David Kaye and the Weaponry are sure to make a long lasting impression on any listener.
David Kaye - vocals, guitars, claviature Inspirations: Leonard Cohen; Jeff Buckley; Sting; Avishai Cohen; Stevie Wonder; Alison Krauss & Union Station; Ray Lamontagne; Lana Del Ray; Jan Johanson; Benny Andersson; James Blake; Tower of Power; Earth, Wind and Fire; Erykah Badu; Ernest Hemmingway; Doris Lessing; Vilhelm Moberg; Salman Rushdie; Fink; Bruce Springsteen; Dave Matthews Band


The Weaponry
Patrik Tammelin - guitars, backing vocals Inspirations: Pat Metheny; Steve Vai; Tommy Emmanuel; Joe Bonamassa; Kal El; Loney Dear; Gilad Hekselman; Joey Landreth

Robin Fransson - bass, backing vocals Inspirations: Jaco Pastorius; Ray Brown; Nils Henning Ørsted Pedersen

Peter Lange - drums Inspirations: Dave Weckl; Brad Wilk; Dave Grohl; Chris Coleman; Aaron Spears; Jojo Mayer; Carter Beauford

Här nedan är några liveklipp från Sticky Fingers i Göteborg från juni 2018.